At FRSecure, our mission is to fix the broken information security industry. Part of the brokenness of this industry is its complexity; many aspects of security are inaccessible to "normal" people, or non-techie folks. This series is meant to teach people about aspects of their own personal information security. Specifically, we'll focus on ways in which technology may be used against you by someone close to you. This is also known as digital abuse, which we'll explain more about later in this post.
We understand the complexity of a situation that would cause you to seek this information. This series is not intended to shame you or try to convince you to change your situation. Our sole purpose is to empower you to use your technology effectively and take control of your own information security. This post is the first in a series.
Quick Tip: You can close out of this browser window quickly by hitting Alt+F4 on a PC or Command+Option+Esc on a Mac.
Some Things to Consider
As we mentioned, our purpose is to empower you. One of the ways we can accomplish that is to help you recognize warning signs of digital abuse and what behavior may not be healthy or reasonable. Presumably, you have your reasons for finding this information, and we want to help you get your questions answered. We also want to equip you with some resources you may not know about.
Warning Signs
It's important to recognize what may be a problem so that you can know how to handle it. The National Domestic Violence Hotline has a site full of resources that you may find helpful. One of these is a list of common signs of abusive behavior in a partner. These include controlling finances in your home without discussion, preventing or discouraging you from spending time with friends or family, and preventing you from making your own decisions, among others.
Specific to information security, The Hotline also provides a list of types of abuse with examples under each. One of these is digital abuse. For example, using technology to track your activities, stealing or insisting on being given your account passwords, and using smart home technology to track your movements or activities are all indicators of abusive behavior.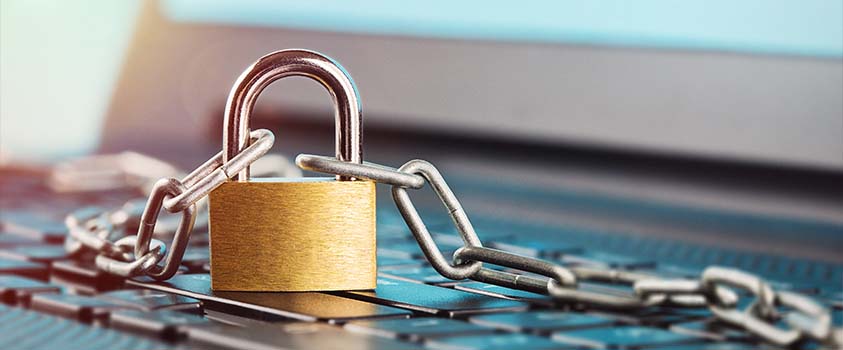 A Note on Safety Planning and Other Support
To reiterate, we understand that your situation is likely complicated and that there may be no easy answers. Certainly, we understand that people who are facing digital abuse or other abusive situations may not want to leave. We respect that choice.
With that in mind, safety planning is an important part of empowering yourself in an abusive relationship. Please consider checking out the linked resources and building your own safety plan, if you don't already have one. The Hotline also provides resources for supporting your children, pets, and family and friends.
Simple Technology Tips
Now that we've covered the bases of what it is and what can you do about it, we want to share some quick and easy tips for making sure some of your technological bases are covered.
How to Clear Your Browser History
One of the best ways to prevent snooping is to delete the records of what sites you've visited. The steps for doing this are different depending on which browser you are using. They also change based on whether you're using a computer or a mobile device. You can use this site to determine which browser you're using. Use this guide to delete browsing history in most browsers on most devices. Finally, use this guide to delete Microsoft Edge browsing history.
How to Browse Privately (So You Don't Have to Delete Browsing History)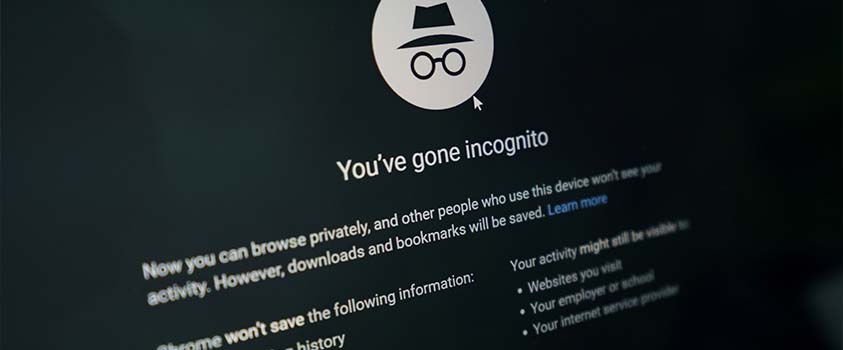 If you want to avoid deleting your browsing history every time you visit a site you don't want others with access to your device to know about, you can browse privately. Each browser has its own way of doing this; this guide explains how to browse privately in each of the major browsers. On a mobile device, Android users can use this guide to search or browse privately. Finally, iPhone or iPad users can use this guide.
A word of caution: this will prevent your browser from saving which sites you've visited while in private or incognito mode, but it will not prevent a savvy user from using a router to view your internet use. So, while this may be helpful, please know that this method is not necessarily foolproof.
Quickly Exit a Window, Tab, or Program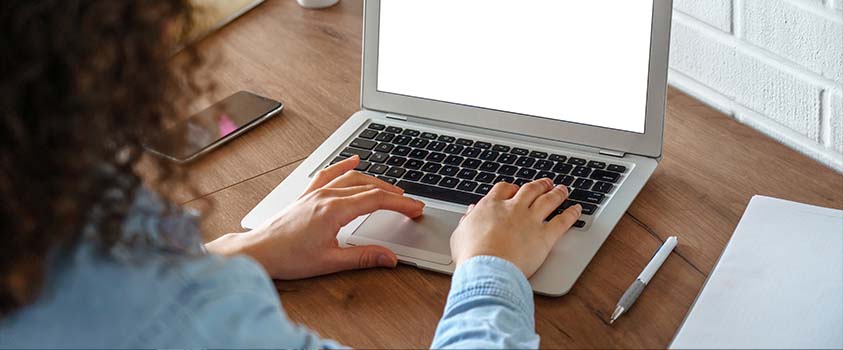 On a Windows PC, if you need to leave a web site or application quickly, you can use the keyboard shortcut Alt+F4 to immediately exit the program. Similarly, you can use Ctrl+W if you only want to close the specific tab you have open (if you are using tabbed browsing), which will leave the other tabs up. On an Apple computer, press the Option, Command, and Esc keys together.
Note: most sites that provide information and resources for people experiencing abuse have an additional quick exit button within the browser window itself.
What Next?
As mentioned, this is the first in a series of what we hope to be helpful information security tips. Here, we've talked about how to recognize a need for additional individual information security and some quick and easy tips to keep yourself safe while browsing the internet.
In future posts, we will share tips for mobile device security, financial data security, home and physical security, and other tips for empowering you to keep yourself secure. Let us know if there is something specific you want to know, and we'll talk about that, too.
If you want to join a group of supportive folks chatting, check out our CEO Evan Francen's daily inSANITY check-in meetings.