Get to know our culture, our office environment, our certifications, our awards, our leadership team, and more.
Providing Security Solutions that Make a Measurable Difference
Our team of experts is constantly developing solutions and training to assist clients in improving the measurable fundamentals of their information security programs. These fundamentals are lacking in our industry, and while progress is being made, we can't do it alone. Whether you're wondering where to start, or looking for a team of experts to collaborate with you, we are ready to serve.
Our mission to fix the broken industry comes first. The priority has and always will be helping people. Whether it's training, resources, or threat intelligence we will do our best to provide free tools to improve how we protect people's data.
FRSecure takes pride in our team's performance. As a company we consistently win top workplace. We also win national awards based on customer satisfaction and our technical team dominates world hacking challenges at DEFCON.
We didn't like how anybody quantified risk so we built our own assessment. Our unique risk assessment methodology is based on NIST, maps to every major industry standard, and extends far beyond simple technical controls.
We do not sell any third-party products, and security is all we do. Our advice will always be made with improving your security program in mind. We will never recommend hardware or software unless it's what's best for your organization.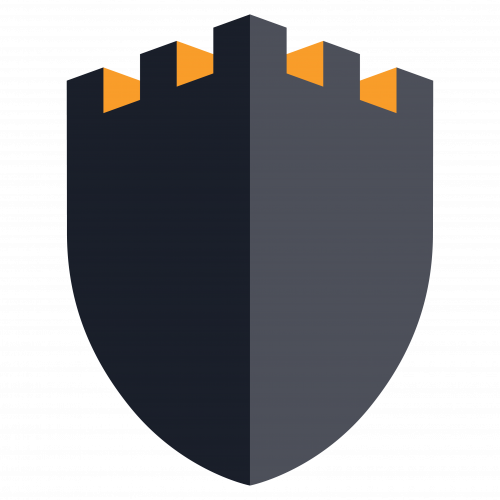 About The FRSecure Insignia
Reflecting Our Modern, Strong, and Bold InfoSec Industry Positioning
We were founded with the ambitious goal of fixing the broken information security industry, sometimes butting heads with norms. Our symbol—a combination of a rook chess piece (watchtower) and a shield—has multiple layers of meaning. The shield is an homage to our founding and original branding, and shields are widely synonymous with security and protection. The rook is a powerful piece in a game of strategy, a lookout point to observe approaching threats. We use the checkerboard background to extend that metaphor.
Together, these symbols represent what FRSecure strives to do for businesses—help them prepare their security programs to prevent and spot attacks, while also protecting them in the event they become targeted.
The dark blue/black paired with our vibrant orange are also tributes to our founding branding, but are meant to represent how we stand out from most security firms in our approach and mission. Shades of blue, gray, and red are very common in the industry. Our colors take a unique stand while remaining welcoming—a direct reflection of how we approach business.
Between all of our employees
Learn about our tech services team.
We are open for new projects
Need help with your security program? Let's Talk!