As stay-at-home orders and social distancing guidelines continue across the United States, many of us find ourselves in uncharted territory without our usual entertainment outlets. Especially when we are accustomed to spending time with friends and family, going to the park, or having folks over for game nights, it can be challenging to fill our time with activities that nurture our social and mental stimulation needs. That's why we've put together a list of some ways our team has found to interact or host a remote game night with family and friends—all from home.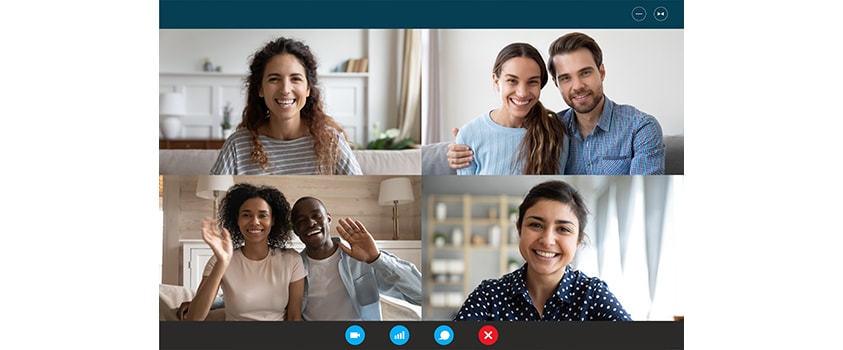 Remote Game Night
Jackbox Games
A popular series of party game packs, Jackbox Games have grown tremendously in popularity since the beginning of the effects of the pandemic. With a handful of different game packs to choose from, you and your friends can remotely play trivia, Pictionary-style drawing games, and many other uniquely entertaining games. Especially if you are working with a group that is more comfortable with technology, this is a great option with a lot of variety in games.
To use Jackbox Games, each family or friend group participating will need a computer with an internet connection, a microphone, and a camera, and each player will also need a phone or tablet with an internet connection. The host will need to have purchased a Jackbox Party Pack or game and downloaded the Steam desktop app on their computer. From there, you can use this handy how-to guide from Jackbox Games for how to play remotely.
Online Bingo
Believe it or not, remote bingo is pretty fun! There are a couple of different ways to accomplish this one. If you prefer as tangible of an experience as possible, there are plenty of home bingo cages you can order for about $15-$25 (check your favorite online retailer–Target, Amazon, etc.). You'll only need one, and one person or group will be responsible for calling the games. Otherwise, Let's Play Bingo! is an online option for calling bingo that also allows you to change the caller.
Each player will also need bingo cards and a way to mark them off. There are many options for printable bingo cards, and you can mark them with a marker, chips, buttons—whatever you'd like! If you only have a few each, you'll need to be sure you can re-use the cards, so buttons or chips may be better options. You can also find bingo cards from the same online retailers that sell cages if you'd prefer a physical option.
Houseparty
A platform that has been around for a while but gained significant popularity when people began isolating at home, Houseparty is an all-in-one app that allows you to connect with others via video and audio and play games all in one place. Each person needs a compatible device and the free app. From there, you can create a "room" and play games together. This is a handy option if your players do not have multiple devices at their disposal, or if you want a quick and easy game experience.
Interactions Gone Tech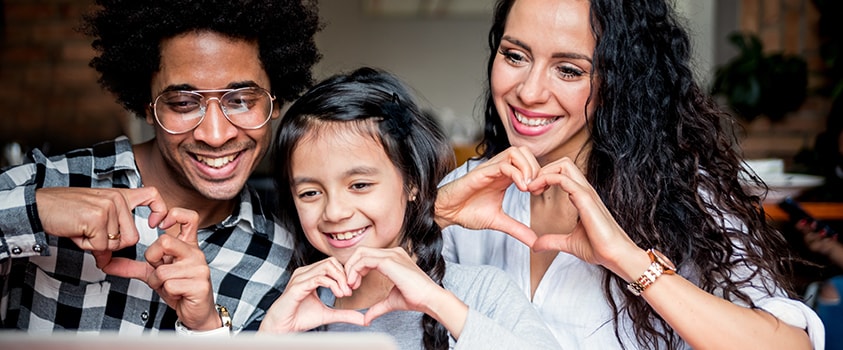 Remote Yahtzee
This is a great lower-tech option that feels more like a traditional game night than other online options might. All each person or family needs is a phone, tablet, or computer with a camera and microphone, five dice per group, and one Yahtzee scorecard for each player (or one card for up to six players, if you only have one scorekeeper). You can print scorecards if you don't have any at home, or you can create your own using the online card as a template.
To play, you will need to set up a video call using your platform of choice and get everyone connected. Once all of the players are present, communicate the turn pattern and play—it's that simple!
Simply Visit
Sometimes, all you really want to do is hang out and talk with the people you care about. No frills or complexity, no planned activity, just a conversation about whatever you want with someone you like to talk to. Although that has become harder, it's not impossible. There are so many options for video calls that we couldn't possibly list them all, but in case you need a platform, here are some popular ones.
Moving Forward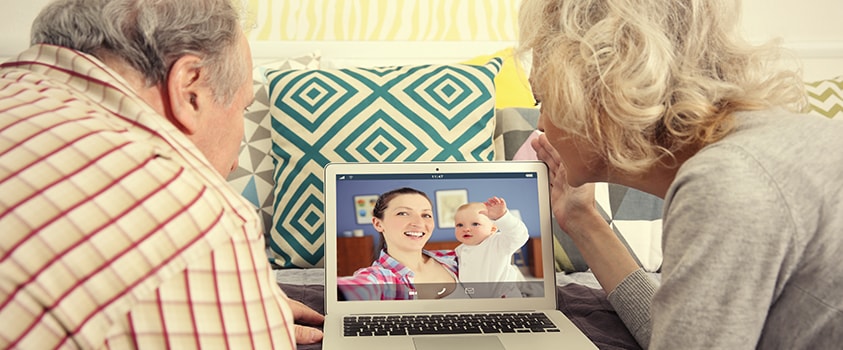 While we are unsure how long this will last or if we will have to return to stay-at-home orders and social distancing again, one thing is certain: human connection is imperative. We want to help people stay in touch and find some happiness amidst the uncertainty. For more coronavirus-related resources, please check out our COVID-19 Resources Page.
A Note on Privacy and Security
On an official level, this article is not an endorsement of any of these apps or websites, and FRSecure is not vouching for their security. We internally reviewed each app/site's individual security and privacy concerns, and we did not uncover any glaring issues. However, we strongly encourage you to always do your due diligence and thoroughly understand the privacy policies to which you are agreeing prior to accepting them. We also encourage users to research the security of the programs they use to ensure they are comfortable with the levels of risk they assume with the information available to them.
---
We hope this information helps you stay connected to your family and friends. You can share this post with them easily using the social share links below.