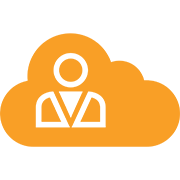 Virtual CISO / vCISO
Virtual Chief Information Security Officer
Free Webinar: How to Simplify Your Security with a vCISO
The webinar is starting in…
Tap into experts who align security to business objectives with Virtual CISO
Security strategies work best when they are risk-based and objective-driven. Rather than endless engagements with little or no progress, FRSecure will work with you to set a sensible roadmap of security objectives and predictably work through them over time.
Our Virtual CISO's have decades of experience managing security programs and are ready to help build yours with our CISO as a service offering.
What is vCISO (Virtual CISO)?
vCISO (Virtual CISO) is a service designed to make top-tier security experts available to organizations who need security expertise and guidance. Our team of experts have decades of experience; building information security programs that work WITH business objectives and show measurable improvement to security posture.
What's included in vCISO (Virtual CISO)?
FRSecure's vCISO (Virtual CISO) offering is meant to be flexible in order to meet the needs of each of our clients. Engagements typically follow a cycle of assess, plan and remediate.
Whether you need high level guidance on a monthly or quarterly basis or need hands-on help several days per week, our vCISO's will be able to build a solution for you.
Typical objectives of vCISO engagements include:
Information security leadership and guidance
Steering committee leadership or participation
Security compliance management
Security policy, process, and procedure development
Incident response planning
Security training and awareness
Security assessment
Internal audit
Penetration testing
Social engineering
Vulnerability assessments
Risk assessment
And much, much more.
How much does CISO as a Service cost?
vCISO (Virtual CISO) engagements are objective-based and tend to follow an agreed-upon time-frame.
For example;
A current client has the following objectives for their security program over the next 18 months:
Quarterly security awareness training for all users
Preparation for an external security audit
Monthly security committee participation and general consulting
Annual risk assessment and penetration testing
Security policy development
Incident response program implementation
HIPAA security compliance
These objectives were quantified and agreed-upon by FRSecure and our client. We constructed a solution that fit their budget, agreed on monthly invoicing terms, and began work right away. The client spent 20% of the cost of a full-time CISO capable of meeting all of these requirements over the same period of time and accomplished 100% of their security objectives.