August 2008
FRSecure is founded by Evan Francen and Tom Rose
Pictured: Original FRSecure logo.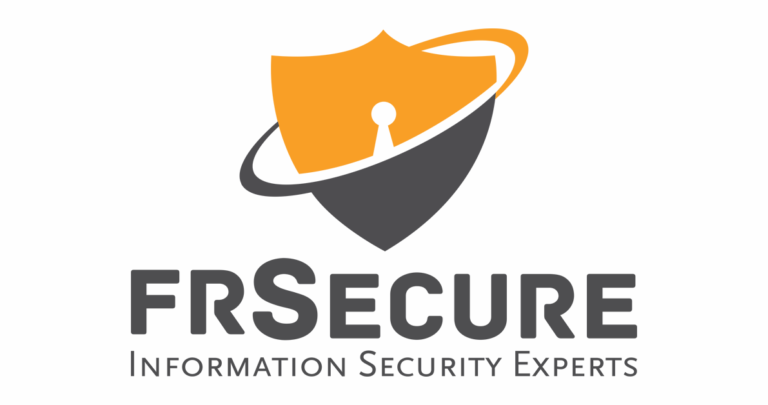 January 2010
Kevin Orth (CLO) joins the team
April 2010
First CISSP Mentor Program
FRSecure hosts its first free CISSP mentorship program to a class of six students.
April 2011
First Office
FRSecure moves into its first office in Waconia, MN.
January 2012
First Employee
FRSecure makes its first hire!
2013
10th Employee
In just over a year, FRSecure triples in size.
July 2014
BPTW
FRSecure makes the Minneapolis Best Places to Work (BPTW) list for the first time.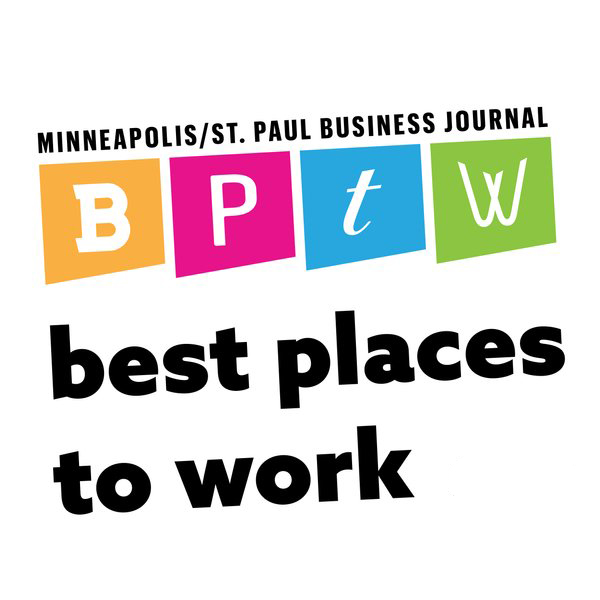 August 2016
New Office
FRSecure outgrows its original headquarters, and moves to a new space in Minnetonka, MN.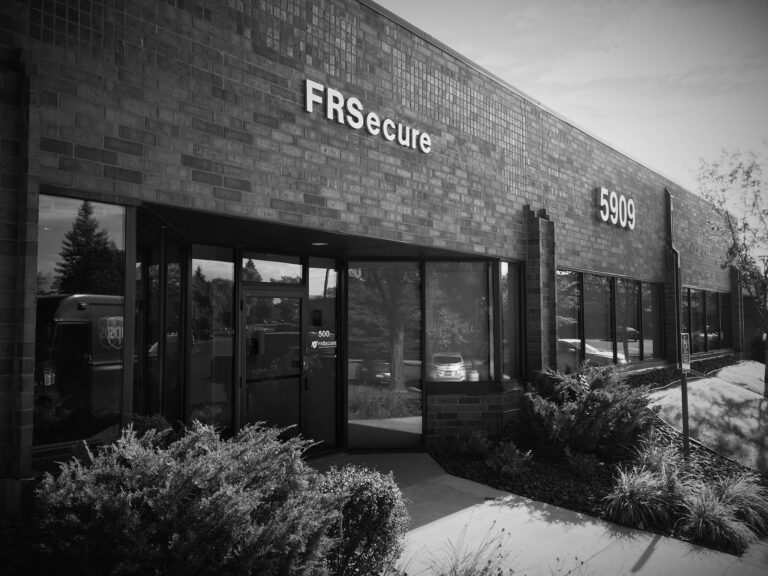 2017
50 Employees
FRSecure grows to 50.
July 2017
SecurityStudio
Evan founds FRSecure sister company, SecurityStudio.
August 2018
10 Years
FRSecure celebrates its first decade in business!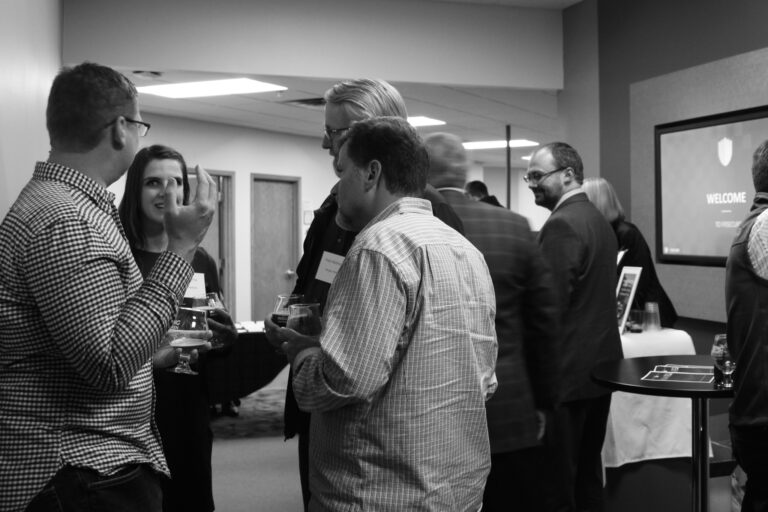 October 2018
1st Hacks & Hops
FRSecure hosts the first annual Hacks & Hops information security conference.
January 2019
Unsecurity Published
Evan publishes his book, Unsecurity.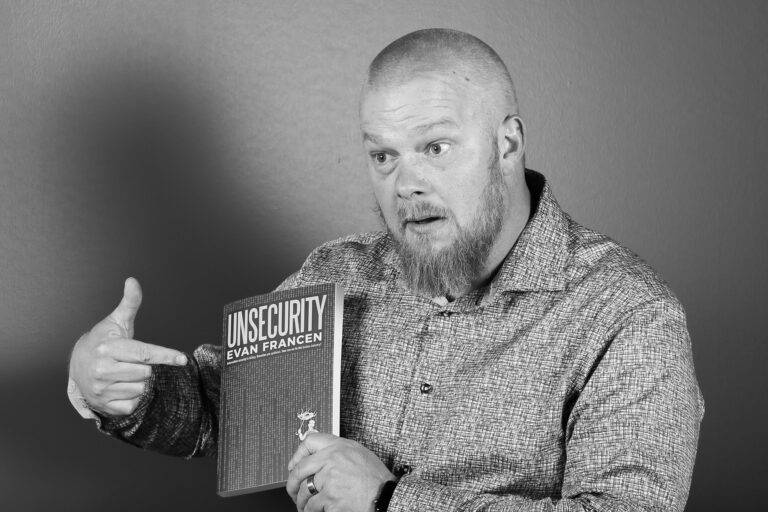 October 2019
The Unsecurity Podcast
Evan and Brad Nigh record the first episode of the Unsecurity Podcast.
December 2020
The Hackle Box Begins
FRSecure CTO, Oscar Minks, hosts the first cyber-threat intel webinar, which will eventually become the monthly Hackle Box podcast.
2021
75 Employees
FRSecure grows to 75 employees.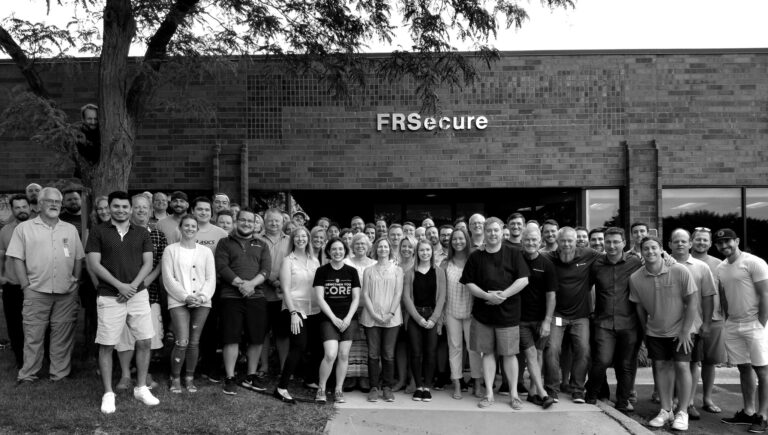 August 2021
Team Ambush Wins 1st Place @ DEFCON
FRSecure's technical services team, Team Ambush, takes first place in the BioHacking Village event at DEFCON 2021.
October 2021
Project Hyphae Launches
FRSecure's technical services team launches Project Hyphae, a volunteer-based threat hunting initiative.
August 2022
4th BPTW Win
FRSecure is voted one of Minneapolis's best places to work for the 4th time.
April 2022
CISSP Grows to 10k
FRSecure hosts the 2022 CISSP Mentor Program to a class of over 10,000 students.
June 2022
New Office
FRSecure moves into its current base of operations at 6550 York Ave S in Edina, MN.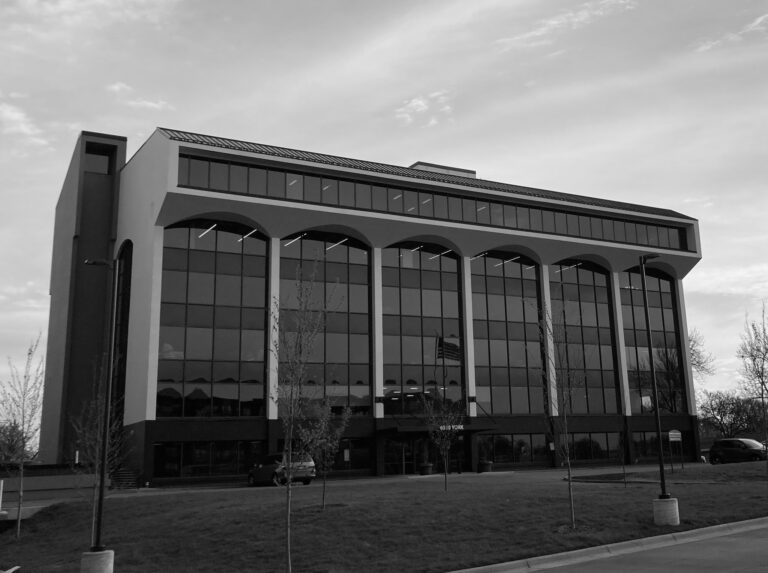 October 2022
5th Hacks & Hops
The 5th Hacks & Hops is held at US Bank Stadium, and attended by over 300 security professionals in the Minneapolis area.